NEW ONLINE BANKING
Learn about the features of
It's Me 247
What can I do with It's Me 247?
It's Me 247 Online Banking allows you to bank online, when and how you want. Its online banking made with you in mind.
Online Banking Features
Apply for a loan
Check balances
View the date and amount of their transactions, including deposits, withdrawals and transfers
Verify certain checks have cleared (only if enrolled in eStatements)
Read a message from the credit union
Stop payment on a check
View eStatements
Pay bills online
View images of canceled checks
Transfer funds between accounts, enter text that describes a transaction at the time of the transfer
Make loan payments from funds in their account
Set up or change automatic transfers
Withdraw funds in the form of a check
Request that a credit union employee contact them
Set up eAlerts
Print loan coupons
View dividend details on open and closed accounts
Sign up to receive eNotices
Adjust how paycheck and other electronic deposits are handled
Download transaction information to a Comma Delimited File (.CSV)
Review loan payoff amounts/due dates
Check current loan/savings/certificate rates
Initiate opening of additional savings accounts
Create a username, change password and security questions, receive reminders to change password
Choose personal preferences, ex. background color, photo album, and starting page.
View annual dividends and interest info
Assign nicknames to their accounts
View pending ACH transactions
Get educated on password strength
View amount applied to interest and principal in a loan payment
First time logging into It's Me 247?
Don't feel overwhelmed! The first step is to get your new account up and running with these simple steps:
First-Time Login Instructions
Type in your default username (your Member Account Number) and click Login. 

Type in your default password (the last four digits of the Primary Accountholder's Social Security number) and click Continue. 

Accept the Terms and Conditions of Use (scroll to the bottom to accept). 

Type the same default password (from step two) in the Current Password field. 

Create a new secure password and type it into each New Password field. 

Click Change My Password to save it. 

Create a new personal username (maximum of 21 characters). 

Click Change My Username to save it. 

Type in the answers to three unique security questions (not case sensitive). 

Click Save My Questions, and you're done!
Note: The username and password you create during your first-time login will also be used to log in to mobile banking.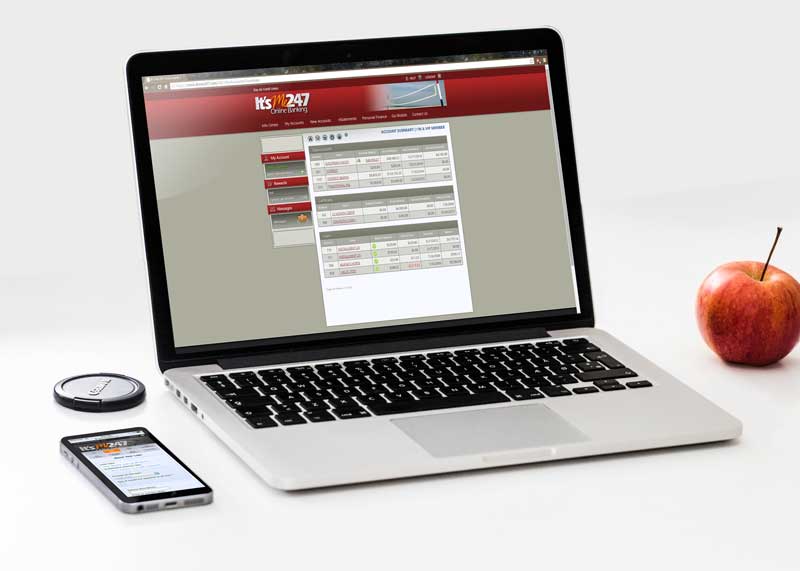 Let your fingers do the talking!
With Text Banking, you can send commands to receive text replies regarding the balance of your savings, checking, and loans! In addition, you can enroll in e-Alerts and receive notices regarding account balances, electronic deposits, withdrawals or when a payment is due.
How To Enroll in Text Banking
Log in to It's Me 247 at allvaccu.com.
Click the Go Mobile button on the toolbar.
Select Text Banking Home.
Follow the prompts to enroll.
After enrollment, text commands to IM247 (46247).
Note: A list of text banking commands will be provided to you during the enrollment process. Your mobile carrier's standard text messaging fees will apply.
Our Office
2020 Ashcraft Ave
Monroe, NC 28110
Get in Touch
P: (704) 291-7112
F: (
704) 291-7312